Canna Terra Vega, 5L
Code:
2812
Product detailed description
Terra Vega è un preparato nutrizionale professionale completo per piante a crescita rapida durante la fase di crescita, sviluppato appositamente per l'invasatura e la coltivazione del suolo. Terra Vega fornisce piante potenti con germogli di lunga vita. Terra Vega è facile da usare, si dissolve direttamente ed è estremamente adatto alla coltivazione con un sistema di irrigazione automatica run-to-waste. Per coltivazioni indoor e outdoor.
I germogli laterali vitali e lo sviluppo rigoglioso delle radici caratterizzano una crescita sana e forte e forniscono la base per grandi raccolti. Canna Terra Vega è stata sviluppata per soddisfare le esigenze della pianta durante la fase di crescita. L'assorbimento e il dosaggio totale dell'acqua dall'inizio della coltivazione sono garantiti anche perché Terra Vega è ricco di composti azotati direttamente assorbibili, chelati di ferro EDDHA di alto valore e oligoelementi. È adatto per l'uso con diversi tipi di terreno come terreni o terreni che non hanno abbastanza nutrienti o sono già stati utilizzati.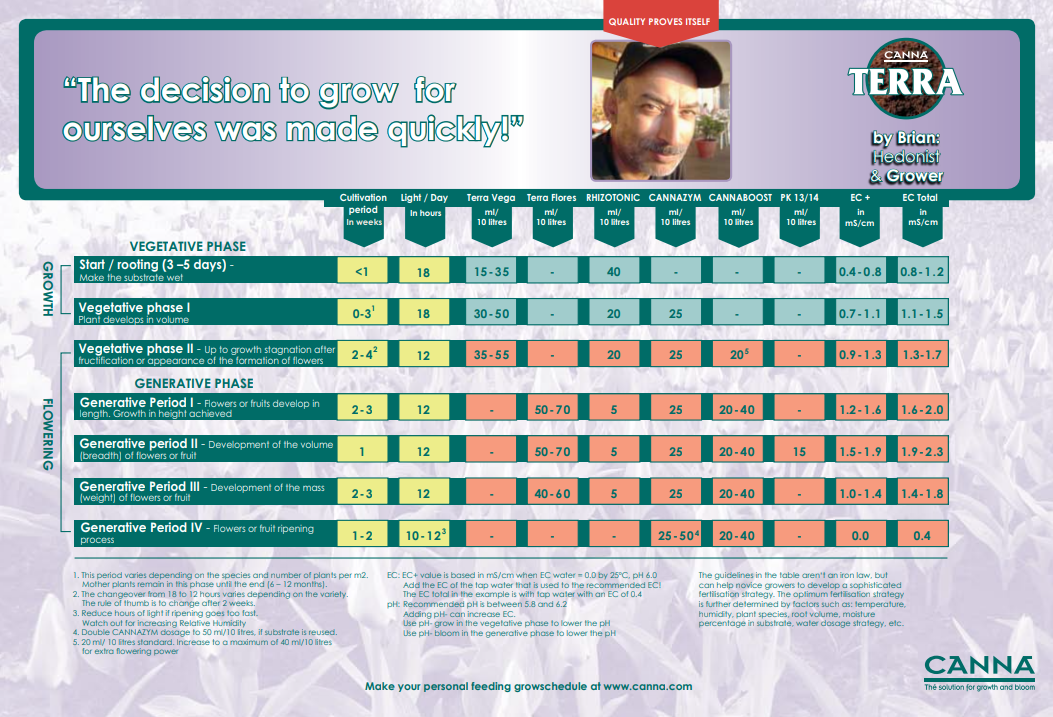 Be the first who will post an article to this item!