Canna Terra Flores, 10L
Code:
2815
Product detailed description
La disponibilità e la composizione dei nutrienti gioca un ruolo importante durante la fase di fioritura. La tendenza del terreno a legarsi agli ioni nutritivi è compensata dai metodi preparatori utilizzati per Terra Flores è ottimo nello stimolare a produrre frutti e contiene tutti i nutrienti di cui la pianta ha bisogno durante la fase di fioritura. Terra Flores è anche ricca di chelati di oligoelementi, questi sono contenuti in una forma ad assorbimento istantaneo, che garantisce fiori ricchi.
Nutrition Canna Terra Flores è un preparato nutrizionale professionale completo per piante a crescita rapida durante la fase di fioritura, sviluppato appositamente per l'invasatura e la coltivazione del suolo. Terra Flores incoraggia la capacità di produrre raccolti e conferisce a ciascuna pianta il suo sapore caratteristico. Terra Flores è facile da usare, si dissolve direttamente ed è estremamente indicato per la coltivazione con sistemi di irrigazione automatica run-to-waste. Per coltivazioni indoor e outdoor.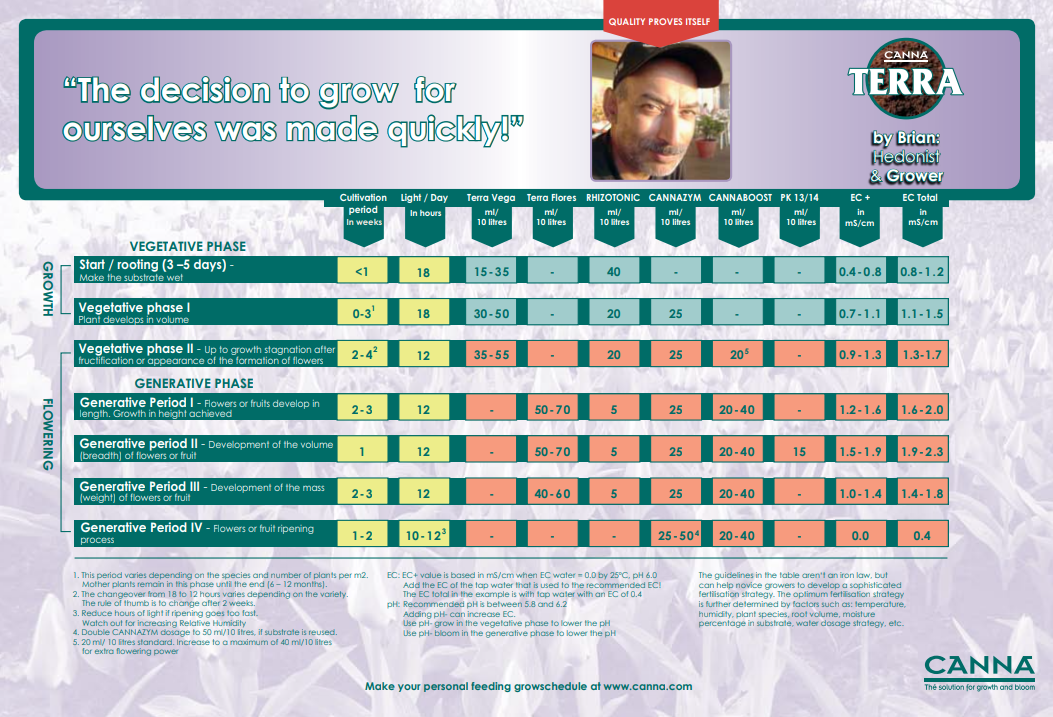 Be the first who will post an article to this item!