Atami B´cuzz Booster Soil, 1L
Code:
2639
Product detailed description
Questo attivatore è stato sviluppato specificamente per la coltivazione nel terreno. Ha un effetto benefico su importanti microrganismi e batteri che stimolano l'attività del suolo e aiutano a migliorare lo stato delle piante. Pertanto, l'attivatore fornisce una maggiore stabilità e l'equilibrio biologico del substrato, migliorando così il sistema radicale. Oltre ai batteri acquatici, questo attivatore contiene anche microelementi nutritivi essenziali sotto forma di gelatina. I microelementi nutrizionali sono componenti nutrizionali di cui una pianta ha bisogno per svilupparsi, ma non è in grado di crearlo. Questo attivatore garantisce che non ci sia carenza durante il periodo di crescita. L'attivatore aiuta anche ad avviare un ciclo di acido citrico in modo che importanti nutrienti si trasformino immediatamente in energia direttamente applicabile alle piante. Dall'inizio della stagione di fioritura, aggiungi all'acqua potabile. Durante il periodo di fioritura, può essere utilizzato quotidianamente per annaffiare le piante.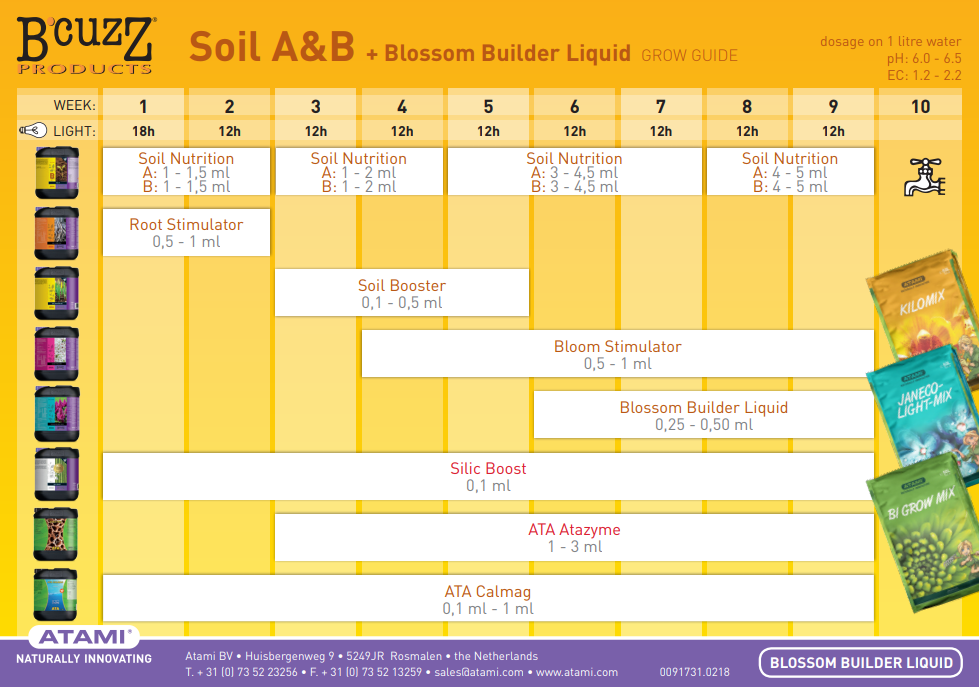 Be the first who will post an article to this item!